Hello Friends! I hope that you all had a blessed Thanksgiving celebration. We enjoyed a day on the farm with lots of yummy food and times of sharing what we all are thankful for. Well, we are full swing into the Christmas season now, and I wanted to make the topic of this post all about keeping Christ at the center of our Christmas celebrations.
The holidays seem to come and go so quickly, and it takes real intentionality to not get too busy to really worship our Savior and have our focus on what the holiday is really all about. I hope that the following ideas will be helpful and spur on some new ideas for you to keep Christ as the focal point of the season in your family. These are just ideas, and some of them may work for you one year and others another year. This list is not intended to make anyone feel pressure to check off a list. Instead it is just an offering of ideas you might pick and choose from.
1. Play Handel's Messiah and other sacred Christmas music in your house and car. Last year the children and I did a study on Handel's Messiah during our morning circle time, and it is incredible how much Biblical truth is packed into that musical work. It is worth really listening to it and noticing how Handel used so much Scripture in writing the Messiah.
2. Read Christ-centered Christmas books. I remember one Christmas, when I was still single, I was looking ahead and dreaming of one day being married with my own family which led me to purchase a Christmas picture book that I put back in hopes of one day having children to read it to. After marriage, I added to our Christmas book collection which has grown to be quite a stack now. I recommend reading books to your children that will remind them of the true reason for Christmas. You might check out a book like this one:
https://www.amazon.com/Legend-Candy-Cane-Inspirational-Christmas/dp/0310212472
3. Avoid Being Too Busy Outside Your Home So That You Can Enjoy Peaceful Moments Inside Your Home. I think deep inside we all long for the simple moments of Christmas like sitting by the tree and enjoying the lights while sipping hot cocoa. What often happens is that many other opportunities are screaming at us and we end up running here and there and missing the quiet joys of just being home during the most wonderful time of the year. I think it is helpful to evaluate which activities are top on your list of priorities and leave room for rest, stillness, and togetherness at home.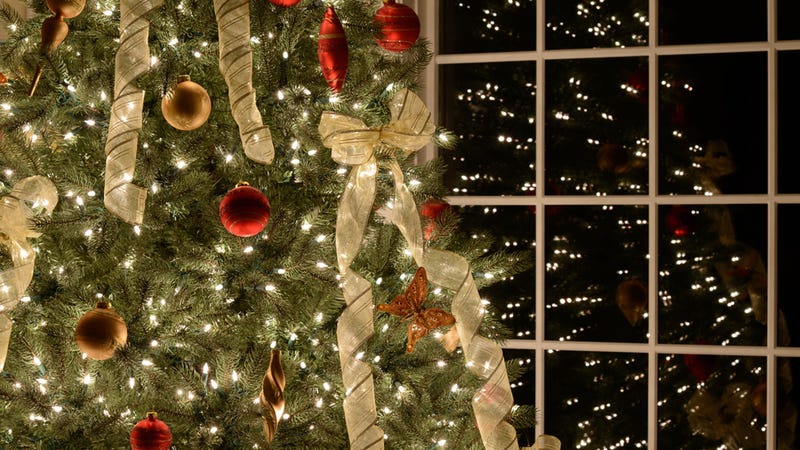 4. I LOVE having nativity scenes in the house and outside. It is such a powerful reminder of WHO it is that we are celebrating this time of year. Years ago my husband began giving me individual pieces to our Willow Tree nativity scene as gifts. Over the years the collection has grown quite large, and it is by far one of my favorite decorations. It is always very special to pull it out each year.
Another nativity scene that we bring out is our Little People nativity. That set has been with us for many years and has provided much joy to little people year by year.
Last year we gave our youngest child the toddler version of the Playmobile nativity as well. I look forward to one day having these out for our grandchildren to play with.
5. Decorate your tree with ornaments that point to Jesus. When I was a little girl I had a star ornament with a picture of Jesus in the center. I think I made it at church, and it was very special to me. I had my own tradition that the Jesus ornament needed to be towards the top of the tree each year. These days the Christian book stores and Hobby Lobby offer many good ornaments and decorations that remind us of the birth of Christ.
A few years back I ordered a set of ornaments from Ever Thine Home called Adore Hymns. These ornaments beautifully display different Christmas hymns on each individual one. I LOVE them, and they also made a nice gift for our piano teacher.
https://everthinehome.com/portfolio/adore-hymns-8-pack/
6. Provide your children with crafts centered around worshiping our Savior. Hobby Lobby usually has good options on pre-packaged nativity sets and such.
7. Make a paper chain with a Bible verse written on the inside of each link. Tear one link off each day of the month leading up to Christmas and read the verse as a family.
8. Serve and give to others in need. This is a good way of helping our children think of spreading the love of Jesus instead of just focusing on themselves throughout the season.
9. Read Aloud the Christmas Story as a Family. Reading the Christmas story is one of those sweet family traditions that unites the hearts of one generation to the next. It takes us back to days of old as we move into the future before us. It is God's eternal truth and is always good to hear again.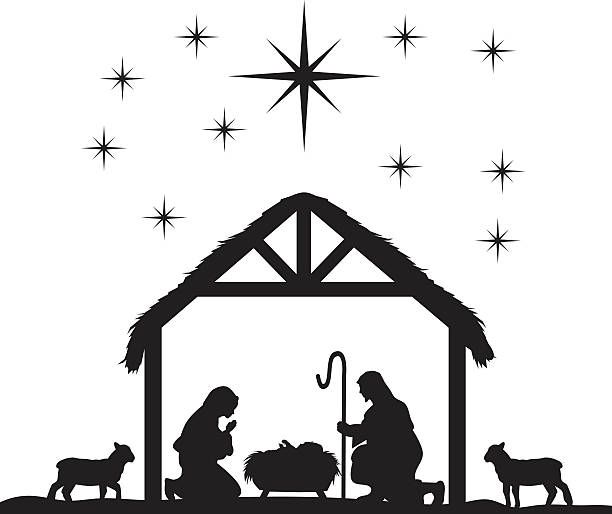 10. Go Through a Drive-Thru nativity display. Our family has enjoyed doing this, and it definitely puts the spotlight on the birth of our Savior. I think it is a great tradition as well as a Christmas Eve service. I know our children have enjoyed the services where we have gone and lit candles on Christmas Eve. It is a sweet time to just be still, reflect, and adore Jesus Who is the reason we celebrate.
I would love to hear how your family seeks to keep Jesus at the center of Christmas. I'm sure you also have some great ideas to share. May we all together kneel our hearts in adoration of Jesus Christ our Lord.